DOMESTIC CLEANING For free quotations call:
0800 107 6321
COMMERCIAL CLEANING For free quotations call:
0800 107 6321
RESIDENTIAL CLEANING For free quotations call:
0800 107 6321
FACILITIES MANAGEMENT For free quotations call:
0800 107 6321
GROUND MAINTENANCE For free quotations call:
0800 107 6321
Linda Lous Cleaning is the one stop solution for all your cleaning needs. Whether it's one off or regular cleaning, end of tenancy, school cleaning, care homes, pre or post cleaning, spring cleaning, Christmas cleaning or weekly cleaning - We have it covered. We adhere to the highest standards using only the best products and cleaning solutions for your homes or offices. Services include; Dusting, Sweeping, Mopping, Polishing, Glass Cleaning and working with the toughest of dirty spots to make sure that they are as Clean as a Whistle, before we leave. Some of the main focuses of our business are:
INSURED

We have Public Liability Insurance for your peace of mind; health and safety is pertinent for us and your business.

SOLUTIONS

All of our cleaning substances are checked to be fit for purpose for use on the designated surfaces. We take pride in making sure that we are up-to-date with regulations on cleaning products.

COVERED

No venue is an obstacle for the Linda Lous team. From single bedrooms to event arenas, we are prepared for any cleaning challenge.
EQUIPMENT

Our industry standard equipment is the best in the business. Our team are all highly trained and skilled in use of all equipment.

CERTIFIED

All our staff is DBS checked and cleared. Being fully insured and certified makes us a reliable service. We follow standards and guidelines for all parties' peace of mind and safety.

FEEDBACK

Your feedback is always encouraged. We strive for complete customer satisfaction so please contact us with your questions and queries.
OUR SERVICES
How we work at Lindy Lou's Cleaning Services
Working Hours
Here to meet all your needs and requirements.
Any Establishment
No matter the size, we will make it as Clean as a Whistle.
Our Team
All are skilled, qualified and capable of doing the job.
Payments
Contact us to discuss one-off cleaning or scheduled cleaning.
COMPETITIVE RATES
WE WILL NOT BE BEATEN ON QUALITY & PRICES
For all other services including Christmas cleaning, please contact us for a quote.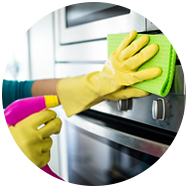 DOMESTIC CLEANING
Our mission is to provide you with the best possible house cleaning service.
All rooms
Dust skirting board, light fixtures and blinds.
Remove cobwebs
Clean glass surface
Empty waste-bin
Bathroom
Scrub toilet, including bowl, lid, tank and base.
Clean showers, bath, and sinks inside and out.
Damp-wipe cabinet fronts.
Clean all shelves, fixtures, and items on the vanity sink.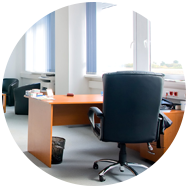 OFFICE CLEANING
If you are looking for your office to be clean on a regular or monthly basis get in touch with Linda Lous cleaning services. And have a package tailor-made for your requirements.
Office cleaning jobs include:
Mopping floors
Sterilising your phones and keyboards
Dusting all surfaces
Cleaning windows internally
Sanitising public spaces such as bathrooms, kitchen and reception areas
Empty waste bins and dispose of rubbish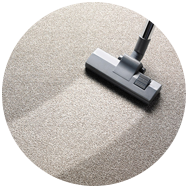 CARPET CLEANING
We combine the steam and the odour fresh to destroy the organisms responsible for the bad odours, so they cannot return.
Effective on:
Pet odours
Lingering food smells
Tobacco smoke
Sickness & Diarrhoea
Carpet Stain Removal
We have a high success rate at removing stubborn stains.
Call us immediately if you have any of the following stains, and don't try to treat them yourself, as you can often make them worse. The quicker we get to a stain the more likely we are to be able to remove it.
Red wine,
Cola
Nail varnish
Makeup
Coffee
Tea
Tar
Coal
Fruits juices, milk
We know We provide the solutions for your cleaning problems. Our trained and motivated staff are committed to providing a high quality service by responding to the needs of our customers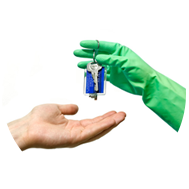 END OF TENANCY
Are you moving home and have no time to clean the property?
Let Linda Lous do the job for you.
Bathroom
Shower screen de-scaled, cleaned and polished.
All tiles degreased, cleaned and polished (mould growth if any removed from between grout).
Bath, basin, taps, shower and fittings, cleaned, de-scaled, dried and polished
All mirrors polish and shine.
GENERAL
Dusting throughout, including: light fittings and shades, light switches, dado rails, skirting, spindles and bannisters, curtain rails, wall pictures, mirrors, fire surround and radiators.
All light furniture will be moved and carpets will be vacuum cleaned. Dust skirting boards behind furniture.
Mattresses will be lifted and vacuumed under.
All other floors will be cleaned washed using correct type of cleaning materials.
All glass (furniture tops, mirrors, picture frames and mirror will be cleaned.
All doors and top of doors will be cleaned. Door handles to be polished.
Drawers and shelves cleared of any rubbish.
Upholstery vacuumed, also cushions lifted and cleaned
VACANCIES AVAILABLE
We need experienced cleaners for office and domestic cleaning
We need experienced cleaners to clean properties in and around the West Midlands.
Your own transportation is advantageous but not essential.
Immediate start after interview, if successful.
We are looking for people who are proactive and 100% reliable.
*Please get in touch and provide details of your cleaning work experience*
CONTACT US
WE LOOK FORWARD TO HEARING FROM YOU